Last weekend our team won the IceCTF contest!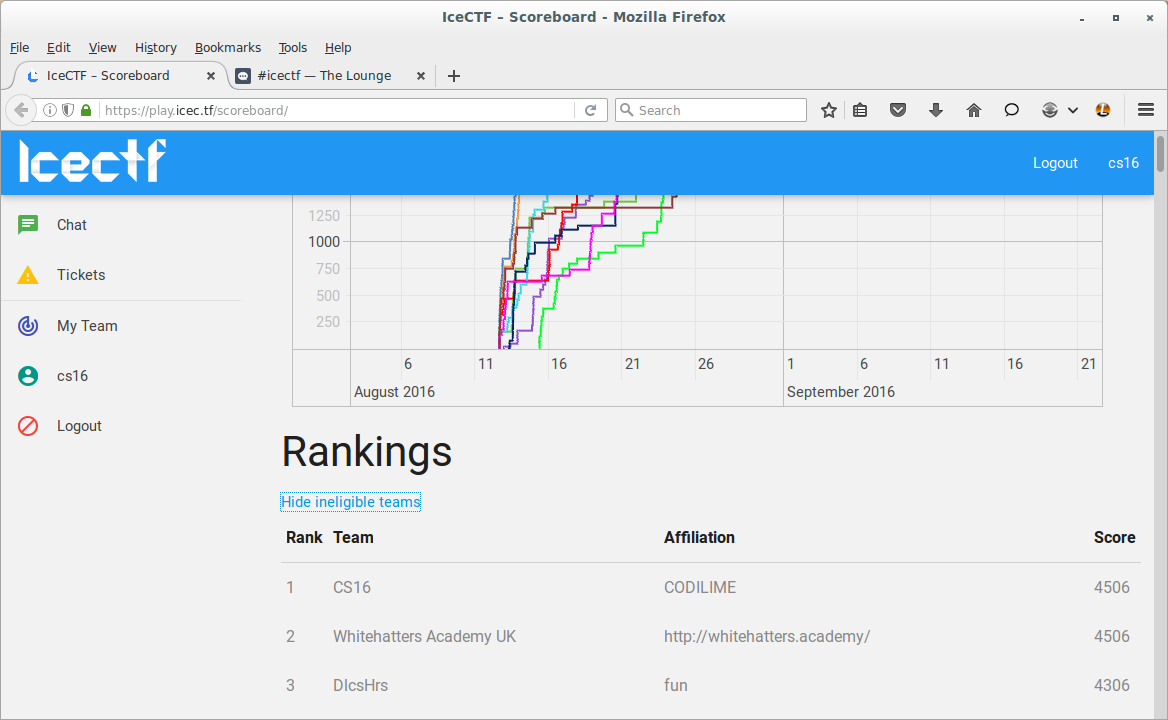 Link to full ranking
ceCTF is a computer security contest targeted at anyone with an interest in computer science. Held by the icelandic team cRUcible, the contest gathered over 1690 teams from around the world. The CTF lasted for two weeks from Aug. 12 to Aug. 26.
One of the tasks involved taking picture of team members with a landmark – so here we are with Warsaw's Palace of Culture! 🙂 #PKiN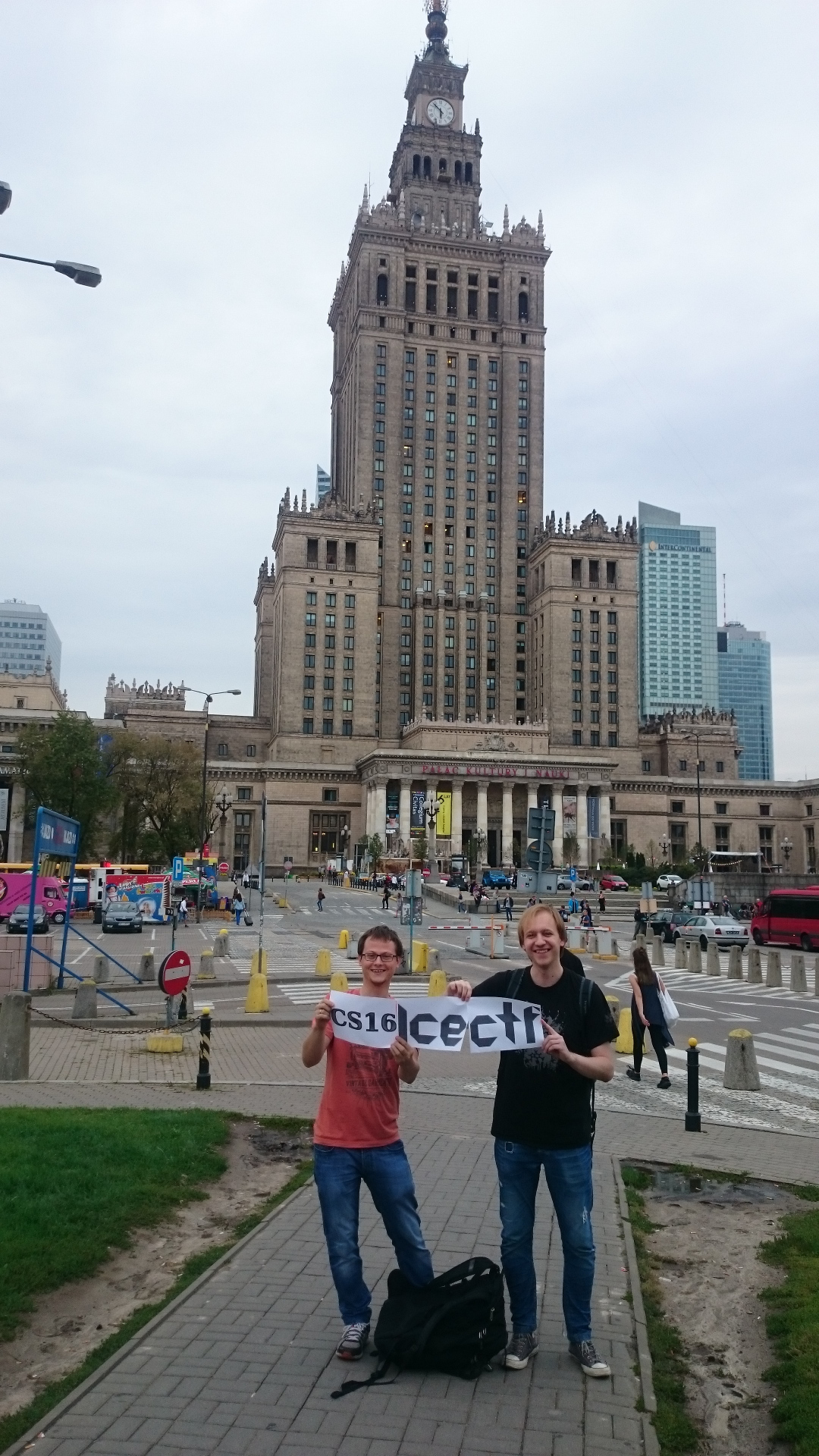 Stay tuned for more news!